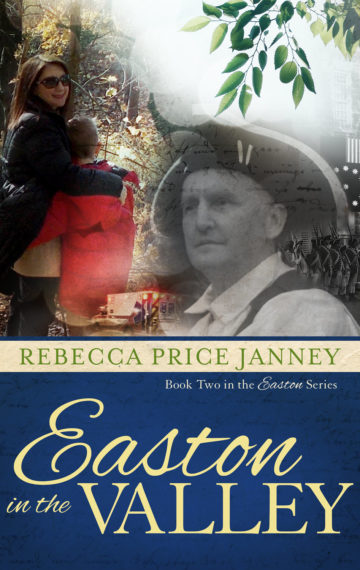 12.99
Publisher:

Elk Lake Publishing, Inc.
Order
Erin Miles has reached a personal and professional milestone—she's "Doctor Miles" at last! Expecting teaching offers to fill her inbox, she's soon trolling through The Chronicle of Higher Education for a position, any position. Somehow, though, what few jobs there are would take the recent widow away from her family and friends. As she considers what to do next, she's thrust into the role of caregiver when her parents both face health emergencies. Her real passion lies with researching her Easton-based ancestry, especially her intriguing six times great-grandfather, Sheriff Peter Kichline. Just when she thinks no doors will open to teach, she's faced with some unusual offers, a promising romance with an Easton historian, and decisions that will impact her young son and family.
In 1774 Peter Kichline is about to retire from serving his second term as Northampton County's sheriff. He's looking forward to settling into the quieter rhythms of home life, running his mills, and helping oversee the building of Easton's first church building. Unfortunately, the rest of the country isn't in the same mindset. Trouble has been brewing in Massachusetts, culminating in the Boston Tea Party, followed by the first shots of the American Revolution at Lexington and Concord. Peter's mother always taught him, "To whom much is given much is required." The question he's facing is—just how much is enough?
Join Peter and Erin in their valleys of decision with this second book in Rebecca Price Janney's engaging Easton Series!